Women who need time to themselves, and don't get it, often have insomnia. That's what my doctor told me. If you have trouble sleeping, it may be that you're waking yourself up in the middle of the night, just to get some time inside your own head.
This is what happens to me. Not every night, but several times a week. I intend to live with serenity, but life hurtles along at the speed of an amusement park ride. And how much serenity is there on a Tilt-a-Whirl, really? Most of the time, I feel like I'm just hanging on. At work, I nurture people all day, then go home at night to nurture my family. All this pouring out can suck me dry. I end up with a lot of sleepless nights.
During years of working 3rd shift, I was often struck by how anxious patients would get over not being able to sleep. I'd try to tell them, "Don't sweat it. It's not like you have to be somewhere tomorrow. Stay up; read a book; watch something on TV."
Inevitably, they'd find some terrible show on USA, about serial killers or missing children, and I'd end up calling doctors at 2 a.m., not only for a sleeping pill, but for an Ativan as well. (It seems no one watches the Hallmark channel in the middle of the night.) So when I started to suffer from insomnia myself, 17 years ago, I knew enough not to just lie there, staring at a dark ceiling, imagining I heard burglars downstairs. I decided to embrace sleeplessness; I got up, and started writing. That was how my first book was born. I had a lot of tired days, but eventually, I also had a novel.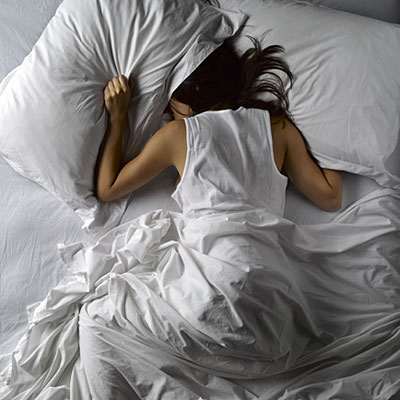 The middle of the night is a great time for getting alone with your own thoughts. That's when I organize my schedule for the hectic days ahead. I pray for my kids. I win imaginary arguments with boorish people, plan holiday dinners, and—oh yes—write books. But issues also loom larger in the small hours. This is the time when I'm sure a family member is no longer speaking to me; when I imagine a horrible fate for the child who isn't home yet, and I'm certain my marriage is crumbling. So I pray some more. What else can you do?
The night lowers defenses. It lets us see how we really feel, what we're actually worried about. This is why it's such a great time for writing. And for praying. All in all, I'm grateful for my sleepless nights. Studies predict I'll die earlier because I slept less, but for now, these hours feel like found money.
I am, in fact, just finishing up this post at 2:16 on Monday morning. On the floor, Kopek is snoring gently. My husband's side of the bed is strewn with my castoff clothes from yesterday; he's working a night shift. Three boys—including an exchange student we're hosting for 2 weeks—and another dog sleep elsewhere in the house. The remaining child is still not home. But I am not worrying: I am praying, and writing, and getting my head together for another busy day, which will start in about 2 hours and 45 minutes. A vet's appointment; a package to mail; a little shopping; a lot of cooking; writing deadlines. My roots are growing out and my eyebrows are growing in. I'm traveling to New York on Thursday, and those flower beds aren't going to clean themselves out before I go. Oh, and the laundry! Don't get me started on the laundry….
But already I am calmer, more grounded, for having spent this hour or two by myself. They have been a gift. The amusement park is closed for the night. My head is in order again, and I still have time for a long nap.
It's 2:31 now, but I'll take serenity where I can find it.